Mercedes-Benz Navigation Update

The days of Thomas Guides and rolling down the window to ask a kind stranger in Sylvania for directions are long gone. These days, we just enter a destination or address and our navigation tells us how to get there. However, if you let your Mercedes-Benz navigation software get too out of date, you might find yourself lost due to changes in the roads. That's why it's vital to get a Mercedes-Benz navigation update.
---
Map Update Benefits
A single road segment contains up to 260 unique data attributes, including speed limits, road signs, junctions, turn restrictions, and nearby points of interest. You probably don't realize it, but every road presents a complex stream of data. Each navigation system map update provides fresh data that improves routing accuracy, estimated arrival times, conserves fuel, and much more. To ensure you have the freshest data, update your Mercedes-Benz navigation system today.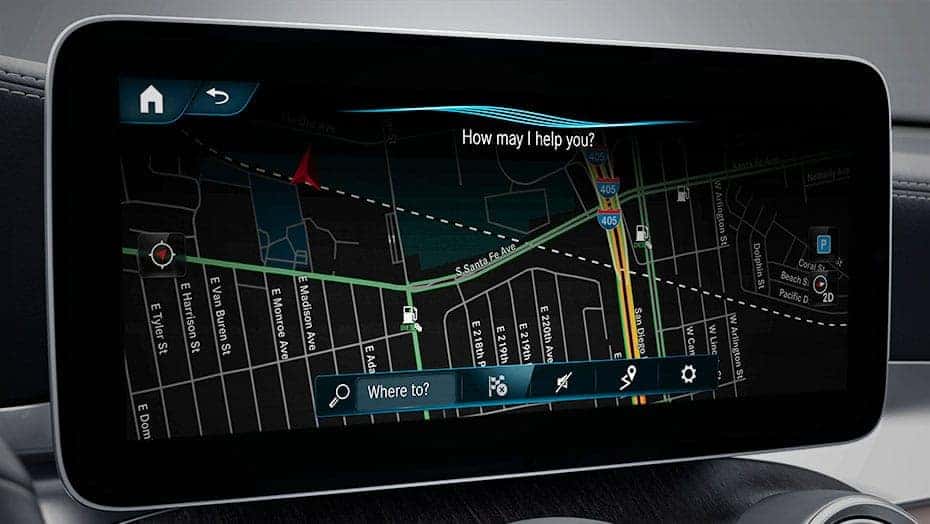 ---
Save Time and Fuel
In addition to keeping you on schedule, the ability to reroute around traffic delays in Toledo helps you avoid wastefully idling in a traffic jam. You can also reduce fuel costs by taking advantage of eco-friendly routes that offer a more efficient means of reaching your destination. But with the road network constantly evolving, the most efficient routes are subject to regular changes.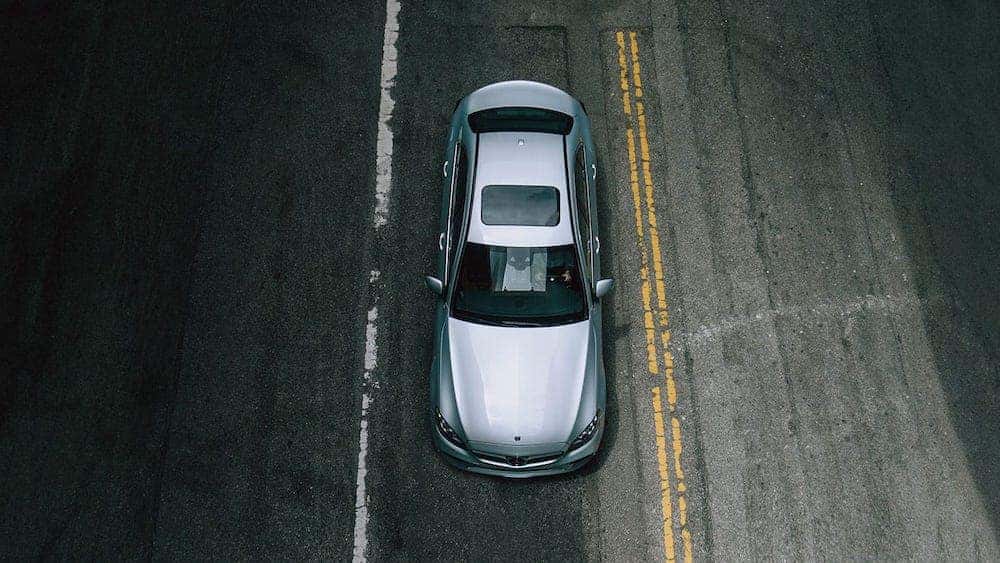 ---
How to Update Your Mercedes-Benz Navigation System
For 2012 Mercedes-Benz vehicles and newer, map updates can generally only be purchased at your local, authorized Mercedes-Benz dealership. Beginning with the 2015 model year, Mercedes-Benz vehicles equipped with the COMAND® navigation system receive a complimentary three years of dealer-installed map updates. The combined retail price of the map updates is about $750, making the Multi-Year Update Program the ultimate in value and convenience. You don't need to worry about installation; simply use the Mercedes-Benz dealer locator or contact us to schedule an appointment for your Mercedes-Benz navigation update.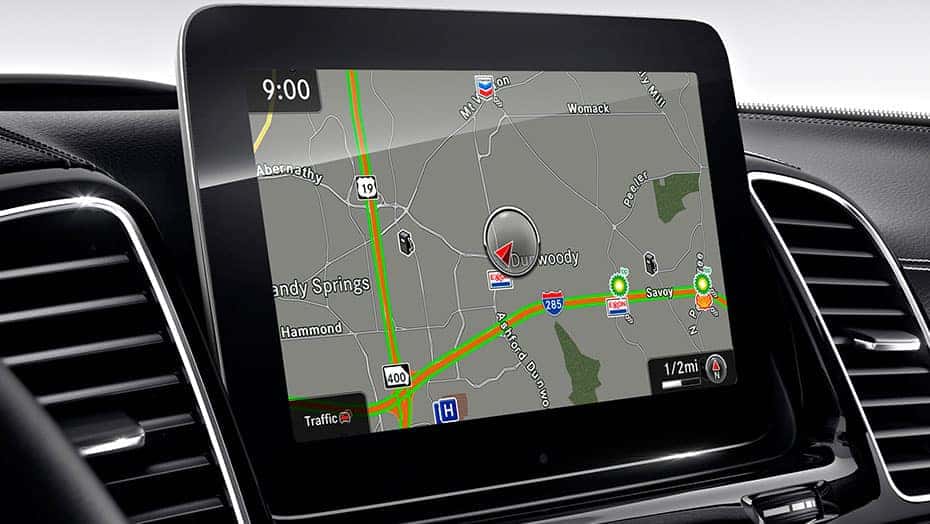 ---
Get Apple CarPlay® at Vin Devers Autohaus of Sylvania
Apple CarPlay® brings a totally new interface and new apps to your Mercedes-Benz. Apple CarPlay® integrates with the in-dash color screen, central controller, and steering-wheel controls, and allows the driver and passengers to enjoy a variety of apps via a user interface that works like an iPhone®. The system also links Siri to your Mercedes-Benz so you can make calls, stream music, read or dictate text messages aloud, navigate the roads around Perrysburg, and more.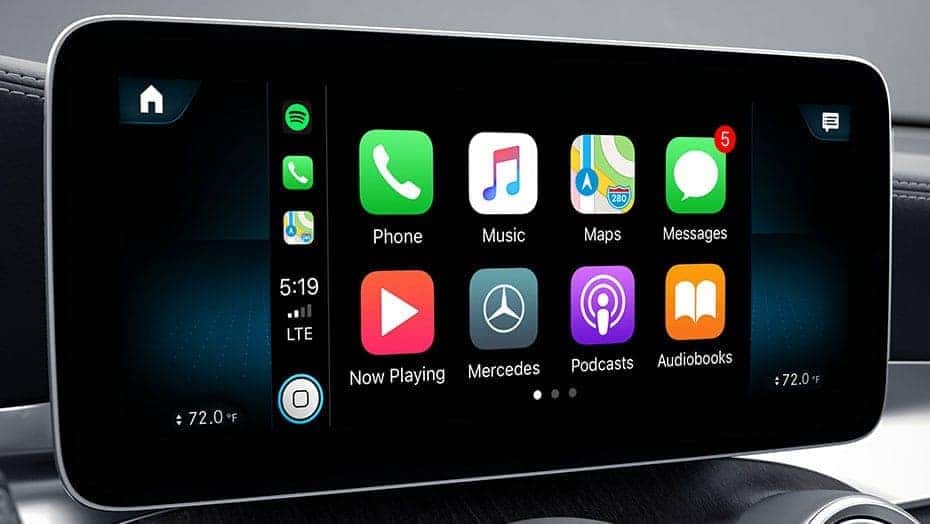 ---
Optimize Your Mercedes-Benz Navigation System Today!
Once you complete a Mercede-Benz navigation update, finding an alternate route to work around Maumee, locating the nearest fuel station, or taking a scenic detour on a road trip is as easy as asking, or making a simple touch on your infotainment screen. A map update delivers greater accuracy, efficiency, and usability. Update your Mercedes-Benz map at Vin Devers Autohaus of Sylvania today. Our service department is always happy to help.
---
Learn About Mercedes-Benz Models
The elegant exterior of the 2020 Mercedes Benz C-Class models catches the attention of all standing-by, and with a look inside the cabin, you'll understand why experts and drivers alike rave about this standard-setting luxury model. Whether you opt for the Mercedes-Benz C-Class Sedan, Coupe, or Cabriolet, you're certain to immerse in luxury when you…

The 2020 Mercedes-Benz GLC SUV offers an abundance of luxury and space inside for the midsize SUV segment. Drivers around Maumee can adapt to a multitude of circumstances with GLC features like power folding rear seats and programmable side mirrors. Review the 2020 Mercedes-Benz GLC dimensions below, then explore our GLC inventory at Vin Devers Autohaus of Sylvania! View…

The 2019 Mercedes-Benz GLS gives Maumee drivers the opportunity to drive home in a full-size luxury SUV that packs a punch under the hood, all for a price starting at $70,150* MSRP. Explore the range of new Mercedes-Benz GLS prices and features across the lineup at Vin Devers Autohaus of Sylvania. GLS Inventory Contact Us 2019 GLS 450 4MATIC®…